Root are called the access the files that are abstract to normal user, Android Smartphone Manufacturers put Some Limitations on Device Software and Hardware such as Carrier locks. Rooting is a process which gave android superuser (Administrative) access that means you can edit a whole operating system installed and you can access every os file in system. Limitations like when you install a application you cannot find it's installation path because it is in your system that is hidden from normal user. An Abstracted Interface is more likely used by normal Android User's, But People Like us Always want to do some creative or edit applications and getting all Permissions to edit and Manage All Resources available in android smartphone.
Also See | How To Unlock Mi Account Lock
Why Root | What Benefits of Rooting Android Device
Benefits of Rooting Android is very and some we mentioned below.
Compatibility of Applications
Many of applications like XposedFramework, Titanium Backup, Automation Tools, SETCPU etc applications can only be used in rooted android Device, these applications can are useful to to dig and use the full functionality of Android Device. These Apps are available at play store but there are many apps for rooted device aren't available at google play but you can also download Tweaks and Apks from Other Knows Sources.
Latest OS Updates whether Officially not available
When device is launched and after few years manufacturers stop Giving Updates officially you can update your Android Device to latest versions with using Custom Roms Like Oxygen OS, Lineage OS etc, You Can install any feature on your android phone whether it is available with manufacturers update or not.
How To Find Custom Rom For Your Android Mobile Click here to check
Android UI Customization
UI of an android is very important things, Feel of using a device is dependent on It's UI or Interface, Manufactured device doesn't give you permission to edit any existing UI, But Having Superuser Access you can customise your android interface with using Xposed Framework Modules.
A List Of Best Android Applications For Rooted Android Device | click here
Boost Performance And Battery Life
Administration access to a android device allows you to Set up frequency of CPU and GPU, There is An Application Called SetCPU available At Play Store which can overclock CPU, you can also use Greenify to boost battery life there is various modes you can set any mode as you need.
Read Carefully :-
Rooting your Android Device will Void your warranty with manufacturer.
Your Device Can Be Software Bricked While Rooting maybe a Data Loss or Device Loss, Do it Carefully and most importantly at your own risk and device.
Charge your phone Atleast 80% before Rooting.
Take Backup First.
Rooting Android Phone Without PC
There are many applications available for one click rooting functionality but success rate of these applications are around 80%, but that are the easiest process to get rooted. Some of these are mentioned below :-
Kingo Root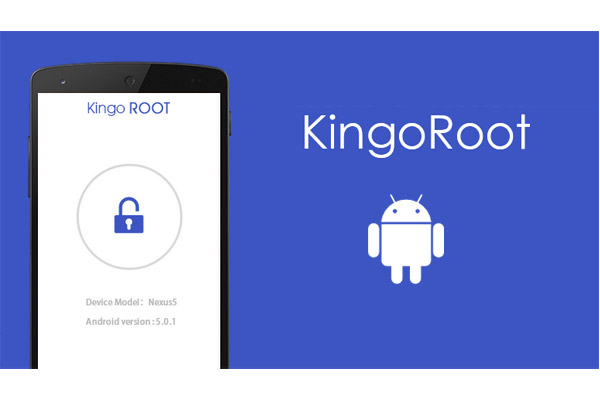 Kingo root let's you one tap rooting method, you doesn't need any special knowledge or procedures, just download and install Kingo Root Apk and start it and start rooting, it's risk free. But it will only support devices between 4.0 – 9.0, Android Version 10 isn't supported by Kingo Root yet.
CF-Auto-Root
This application is for beginners of Rooting, it will keep youe device to Stock as much as possible to prevent device bricking l, All it Does is install Superuser Binaries and SuperSU. So you can have benefits of rooted applications available in app store, this is the best solution to root for Samsung mobiles.
Framaroot
Framaroot is a kind of application that install Supersu By Default After Rooting. SuperSu gave Previlage to access root of entire operating system which is installed in your android based device. install Framaroot From Link Below
select Install SuperUser then a reboot occur and you get root access by one click.
One Click Root
One Click Root is the smartest one click rooting tool. it auto detects your build no. Android versions and all configurations than install best supersu binary suitable for your smartphone.
Download One Click Root and just Tap start button and wait for first reboot
Rootin Via Custom Recovery
A custom recovery is must be installed before proceeding
best custom recovery of all time is TWRP and CWM (ClockWord Mode). As everyone knows that the recovery can access all root and this is the solution of many of your problem.
If You Doesn't have any custom recovery installed then follow below
Download Custom Recovery from Official sites like ClockWordmod recovery or TWRP recovery
according to your device make and model.
Download and Install minimal ADB and Fastboot Driver.
Download od Minimal ADB Fastboot File from here.
Paste the downloaded recovery img file into folder where ADB files are place, and rename it to "recovery.img".
Put Mobile into Fastboot Mode whilr pressing volume down + Power Button.
On same window hold down shift button and left click on empty area.
select "Open Command window here". and Run Below Command :-
fastboot flash recovery recovery.img
Now reboot your device with pressing and holding volume up + power button together.
Download Super user Latest Binary From Here
boot up into recovery by pressing Vol Down +Power Button. Press and Hold for 5 sec than release according to your processor speed.
put Downloaded Zip File on your SD Card than flash through Custom Recovery.
Just Reboot your device,And Wallah! Your Device have root access now without having much waiting.